I took the TOEFL exam some weeks ago. This is one of most popular tests to prove English skills. It is considered by many people a tough exam because it requires not only English skills, but also time management skills.
The test takes 4 hours to be finished. The last part of the test is to write 2 texts in 50 minutes. In the first task, the student is supposed to summarise a text and a lecture, which lecture sometimes cast doubt in the passage. The second one is called independent task. In this task the student should write about a specific subject. During my preparation, I written more than 50 texts and I believe that practice makes perfection. After this hard work, I imagined create a simple app with exercises and tips to improve the writing skills.
Writing for IELTS and TOEFL has 100 exercises to practice writing. In addition, I collected several tips to improve writing skills, such as an effective checklist and an extensive explanation about linking words. All these tips are useful in my exam.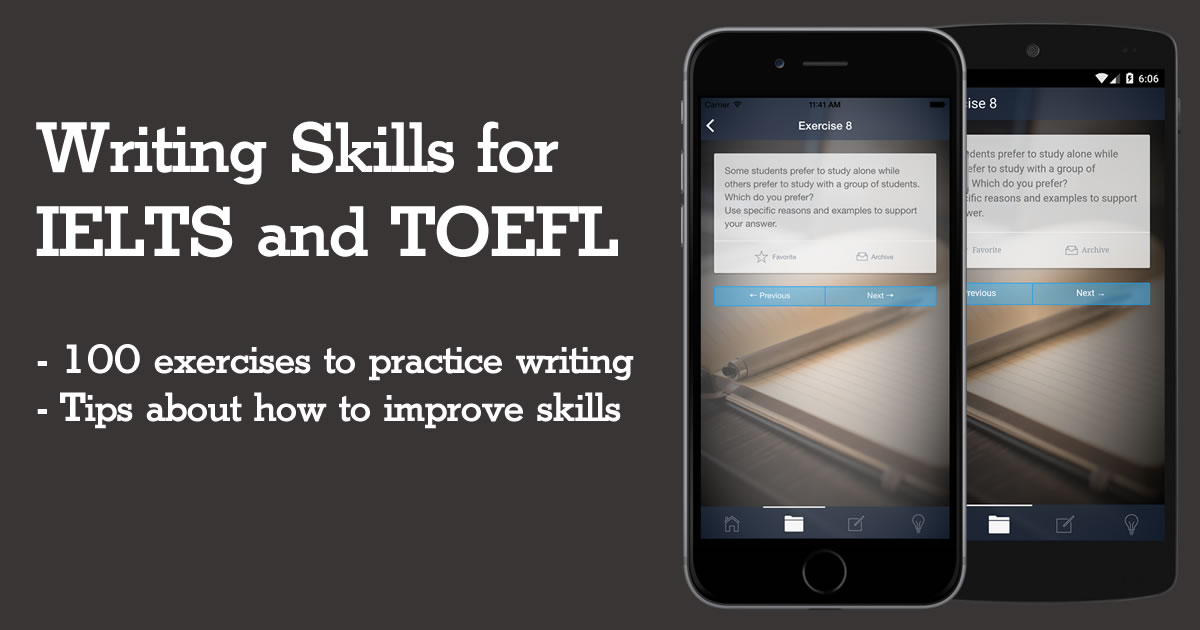 The app is available on Google Play ↗︎ and Apple Store ↗︎ and it costs US$0.99.
Webmentions
0 Reply & Share