For a few weeks I have been using two tools to map my work activity. Since my work involves manager and maker modes ↗︎, I am trying to figure out how much time I spent in each of them and possibly how to remove distractions. A co-worker recommended RescueTime ↗︎ and WakaTime ↗︎ and here are my comments.
RescueTime home page says "With so many distractions and possibilities in your digital life, it's easy to get scattered" – yes, I know – and "RescueTime helps you understand your daily habits so you can focus and be more productive". Yes, they really helped me understand my daily habits.
more
I am using the Lite version of the app. Every week I get an email like the image below: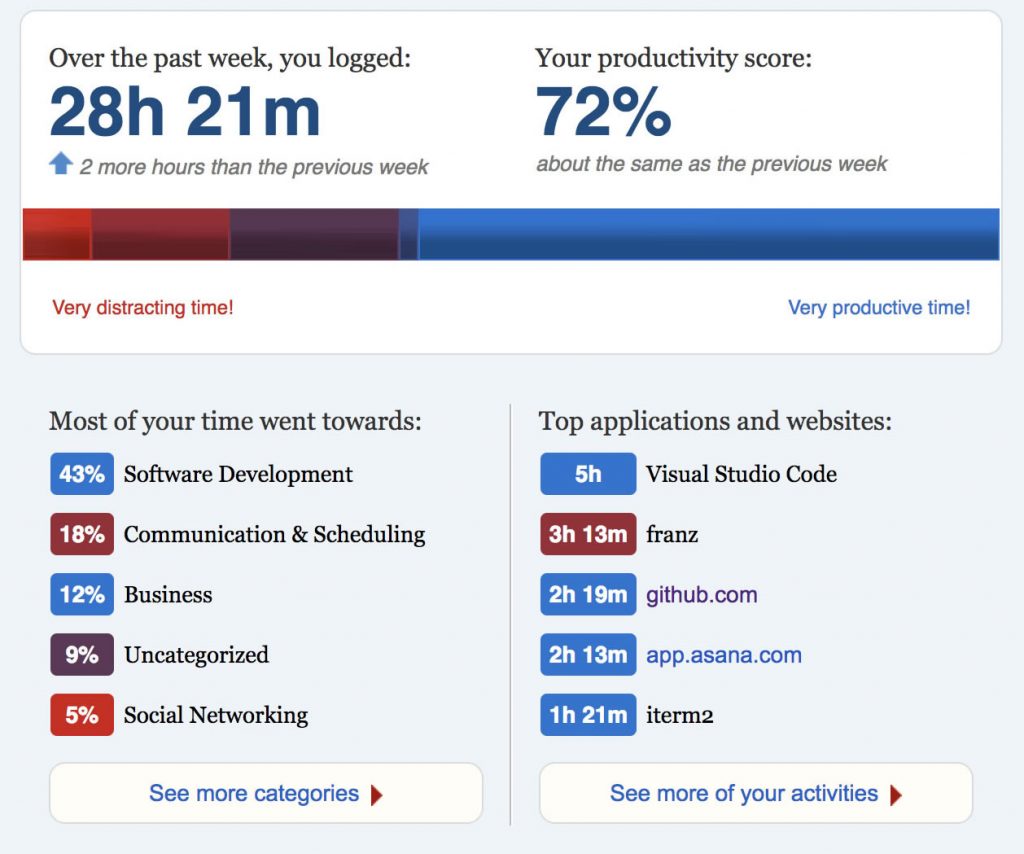 This email per si gives me a lot of detailed information. You can schedule when the app tracks your activity – in my case is between 8AM and 6PM, which gives me good coverage of my routine. After a few weeks, you unlock new reports, analyzing communication and most productive vs less productive days.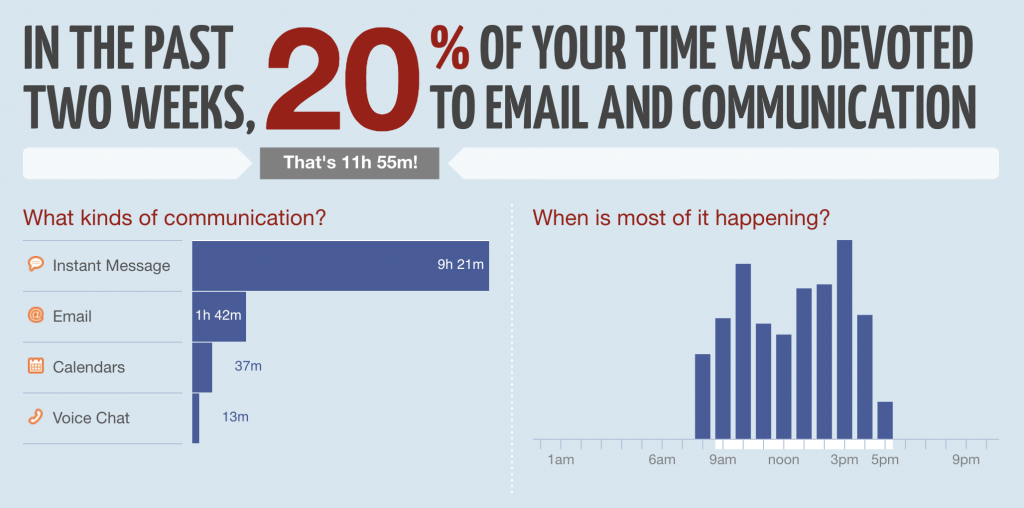 We never know how much time we spend on Slack and similar apps. Now we know the exact impact of these tools in our routines.
While RescueTime tracks your apps and websites, WakaTime tracks your code activity. You install a plugin in your favourite editor and done! After a while you will receive weekly emails and your data will be organized in a nice dashboard per date/time, project, language, editor and even OS.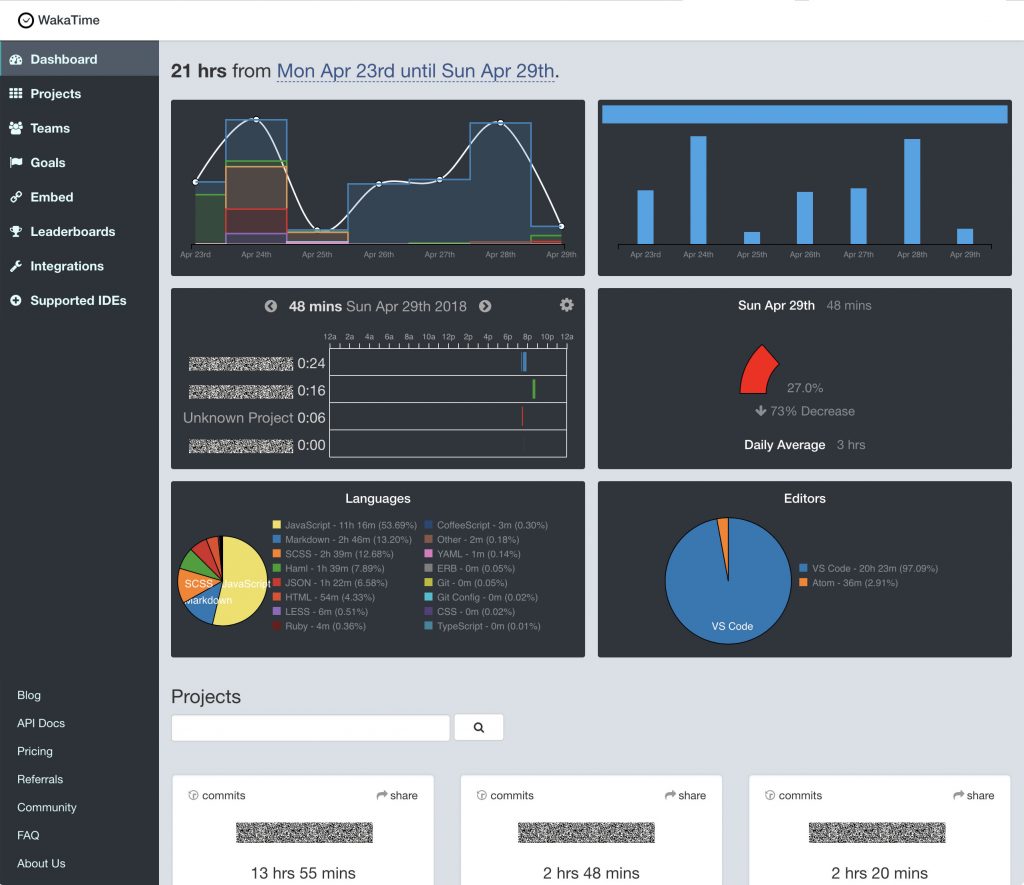 I have no information here to change my work but at least it is interesting to see how I spend my time coding.
Webmentions
0 Reply & Share